November 29, 2016
Item Spotlight: Maine Lobster and Sweet Corn Ravioli
As we waddle away from thanksgiving, and kiss the turkey goodbye, we cant help but fall into full blown holiday spirit. The trees are chopped, lights hung, and shopping lists made. Spoil your guests with our Maine Lobster Sweet Corn Ravioli for a surprising dinner dish that will wow the masses (it's quick and easy too!) Made with succulent Maine lobster, creamy ricotta cheese and southern sweet corn, this ravioli is a best seller! Toss it in a light butter sauce for a softer touch or a creamy Alfredo to go all out on decadence. (Recipe suggested below from the Williams Sonoma Pasta Cookbook).
Ingredients:
1 1/2 cups heavy cream
5 tablespoons unsalted butter
1 cup grated parmesan cheese
Salt and freshly ground pepper
Freshly grated nutmeg
Instructions: In a large saucepan over high heat, bring the cream and butter to a boil. Reduce the heat and simmer for 1 minute. Add 6 tablespoons of the grated parmesan and whisk over low heat until smooth, about 1 minute longer. Remove from heat and season with salt and pepper to taste and a generous pinch of nutmeg. Pour over al dente Maine Lobster and Sweet Corn Ravioli. Bon appetit and happy holidays!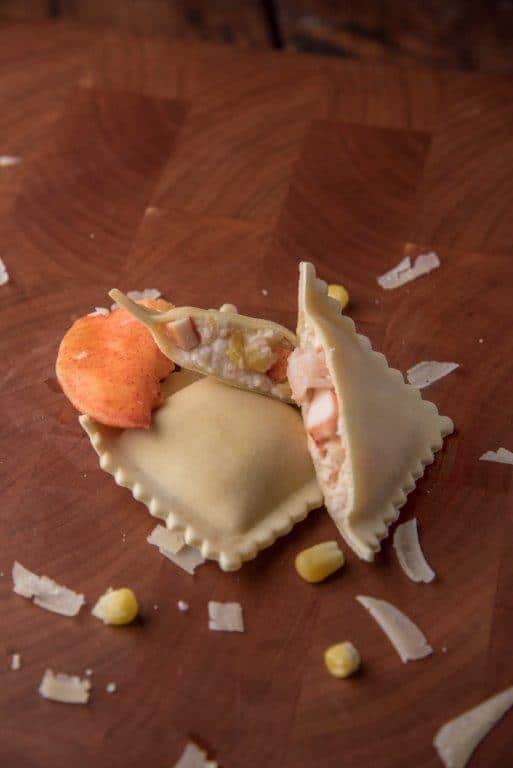 View Related Post
November 03, 2016
View Next Post
November 30, 2016