November 30, 2016
Italian Wine Parings
Falanghina is an Italian white wine, made from an ancient grape variety grown along the coast of Campania north of Naples. It is frequently consumed in Italy with seafood. Pairs well with: Maine lobster and Sweet Corn Ravioli, Gulf Shrimp Ravioli, Blue Crab Lemon and Scallion Ravioli.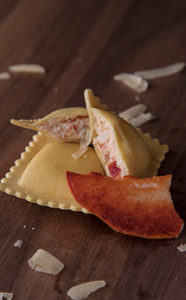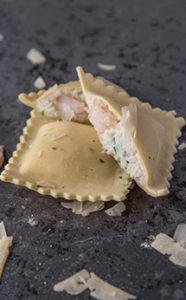 Barbera d'Asti is an Italian red wine made from the third most common type of wine grape grown in Italy; Barbera. Barbera d'Asti is produced in the hilly provinces of Asti, and is the cream of the crop of the Barbera wines. It is a light red wine with blackberry and raspberry undertones and is often eaten with rich, decadent food as a crisp contrast. Pairs well with: Wisconsin Cheese Tortellini, Lemon Ricotta Pillow Ravioli and our Ravioli made with Four Italian Cheeses.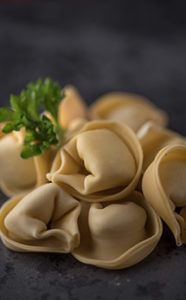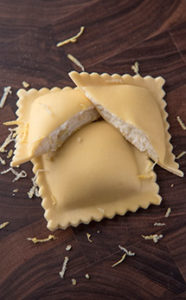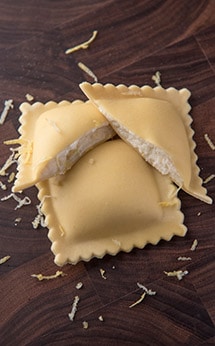 Bianco di Custoza is a Venetian white wine, grown in the stoney soiled hills of Lake Garda. It is a citrusy, stoney, blend that accompanies bold, smokey flavors quite well. Pairs well with: Benton's Bacon Onion and Cheddar Ravioli, Andouille Crayfish Ravioli, and Smoked Gouda Ravioli.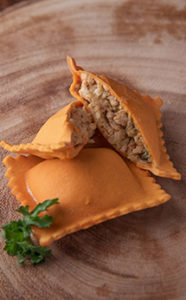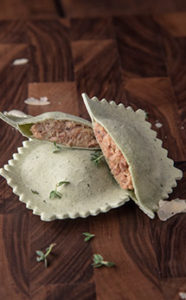 Brunello di Montalcino is an Italian red wine made entirely from Sangiovese grapes grown in Montalcino, a town south of Florence in the Tuscany wine region. The Sangiovese grapes grown in Montalcino were once thought to be their own variety specific to the town, and were called "Brunello" for their unique brown color. In 1879 through controlled scientific experiments it was determined that Brunello and Sangiovese were indeed one and the same. Brunello di Montalcino would be the official name for 100% Sangiovese wine and is now one of the most highly acclaimed and widely known wines in Italy. Pairs well with: Tuscan Ravioli and Braised Beef Ravioli.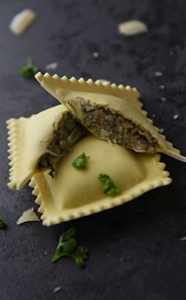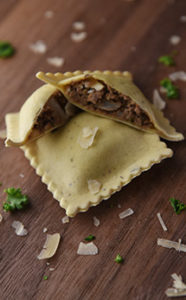 Soave is a dry white wine from the Veneto region surrounding the city of Verona in Northeast Italy. It is a light bodied, fresh wine with a distinct bitter almond note. It is often consumed with hearty, earthy flavors and pairs exceptionally well with mushrooms. Pairs well with: Wild Mushroom Ravioli, Portobello Spinach and Mushroom Ravioli and Roasted Vegetable Ravioli.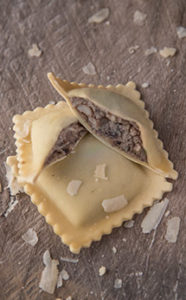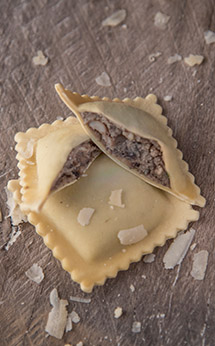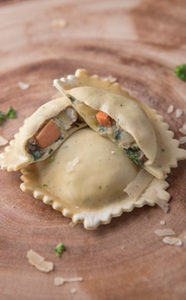 View Related Post
April 10, 2018
View Next Post
July 12, 2017